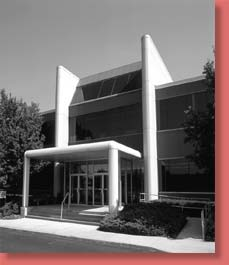 For a facility that artfully blends a high-tech venue with a low-stress environment our location at the Long Island Technology Center is unparalleled. This is one factor that has earned the Digital Sandbox Network Event Center a reputation as Long Island's premiere training and conference center.
Out goal is to provide a distraction-free atmosphere where participants can focus on the message being delivered. We do this through meticulous attention to detail. That's why significant companies and organizations book their events here. Microsoft, IBM, AT&T, Software AG, Long Island Power Authority, The State University of New York at Stony Brook, ListNet and the Long Island Film Festival have benefited from our 11,500 square foot facility.
Our close proximity to the Long Island Expressway, the Southern State Parkway, and the Sunrise Highway, coupled with ample parking, provides easy access to this Digital Sandbox Network Event Center: where technology and creativity meet.