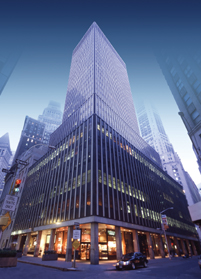 Our flagship facility is located just steps away from the New York Stock Exchange. The Digital Sandbox Network Event Center at 55 Broad Street underscores your commitment to current trends in technology; this is the site that established New York's Silicon Alley and defined the fully wired commercial infrastructure.
With 24,000 square feet, our 55 Broad location is adaptable for small groups or 450 person super- events. The 55 Broad location is best known for a wide range of parties and conferences that benefit through association with the world's most powerful technology and financial companies. However, we've also hosted foreign affairs for heads of state, presidential campaign listening tours, analyst conferences, and major merger announcements as well.
Our 55 Broad street location is a flexible, inviting space that's professional without having an uninspired cookie-cutter layout. Host your next important event at 55 Broad Street, the Digital Sandbox Network Event Center where technology and creativity meet.